​- Breaking Free -


Be Aware -- Face Reality
The final battleground, the final frontier is not at the polls, on TV, in the streets, in the courtrooms, the classrooms or the churches. These institutions are fully owned subsidiaries of Club Elite and they have all failed us miserably. No, the final battleground is for control of your mind.

It is no accident that six mega media giants now control 90% of what you read, see or hear. The only way to breathe in truth -- is to breathe in air that is not being filtered by these same powers.

Club Elite is pulling strings in the background and they are fully aware of the current mood in America. If a Republican or a Democratic candidate is doing well, it is by design. Even Bernie, (much like Obama was), is nothing more than a bone -- thrown to the masses to suppress the anger and the abandonment that they feel. It will never be other than a Democrat or a Republican until the people change.

America is now being run by a neofacist "lunatic fringe." They will not let go, they will never investigate themselves, nor will they fundamentally change an economic model that has amassed for them billions and even trillions in stolen wealth. They own the media that is supposed to inform you, the politicians who write the laws, the judges and lawyers who interpret them and a militarized police force who enforces them.

Most evolved thinkers know that retooling our War Industry into a peaceful one is the most important infrastructure project of our time. Done right, it would also address global warming and economic inequality. No Democratic or Republican candidate or politician will ever propose such an initiative. It would inevitably show their culpability in the wrongful deaths of thousands. Congress works for this death culture. This will only change if we change our culture. This expression of "supporting our troops," while they lose their lives in manufactured wars and regime changes is an absolute CROCK of SHIT!

Our ex-president, that warm, kind family man decrees "death by drones" and kills terrorists including children at his entire discretion with complete impunity and immunity. He even makes jokes about predatory drones and boys who might date his daughters and we all laugh.

Cheney is a character right out of the Nazi training manuals. He looks like a torturer and is publicly proud of what he has done. Bush invaded a country, killed thousands and displaced millions for what everybody knows was oil. He deceived the public, made war, decimated a country without so much of an apology to anyone. He is a war criminal. Bin Laden himself was a former CIA asset, the disposal of his body at sea and the coincidental death of Navy Seal Team Six in a helicopter accident are suspect occurrences at best.
| | | |
| --- | --- | --- |
| | Come on! George Bush's own brother, Marvin was on the board of Securicom, the company that managed security measures at the Twin Towers and at Dulles airport. GW fought tooth and nail against ANY investigation into 9/11 and agreed only after unrelenting pressure from 9/11 family members. And then he would only testify behind closed doors, not under oath and with his henchman Dick Cheney at his side. | |
If it were not for Dick Cheney's
stand-down order,
NORAD's Standard Operating Procedures (SOP's) would have shot down the plane prior to its crash into the Pentagon.
All the forensic evidence was vaporized, including all plane parts, upon impact yet amazingly the passport of alleged highjacker Satam al-Suqami is found unscathed two blocks from ground zero.

Steel beams dripping with molten lava are whisked away from the crime scene to Chinese smelters -- as forensic evidence is destroyed by our own government directives.
What Netanyahu has done to Palestine is nothing short of a war crime. Much of the world is now being led by certifiable psychopaths who will stop at nothing to maintain their grip on power and control. They own both sides of the isle and have terminally infected 99% of our elected leaders with a moral rot and decay that the public refuses to see or smell.
If you had to look long and hard at photographs and videos of dismembered, deformed and dead children and adults, or smell the rotting flesh or could feel the pain and suffering that our policies have inflicted around the world, perhaps you would find it impossible to laugh at "drone jokes."
Wake up! These are sick and dangerous people.We live in a modern day version of the Dark Ages with Kings and Serfs.
In David Vine's Book, "
Base Nation
," David documents that out of 830 military bases worldwide, 800 are US military installations in over 70 countries. Does this sound like defense to you???!!! This is world domination -- blatant imperialism and empire building. And, as has every empire before it -- it will collapse or implode. In fact, we are currently living in pre-collapse times.
This is a real-time "star wars" battle with the forces of good fighting the Evil Empire, The Deep State, a modern day Death Star and you.
And if you are foolish enough to believe that voting Democrat or Republican will right the ship, you are playing into their hands. We live in a two-party tyranny controlled by a private and secret
Federal Reserve System which colludes with MSM to keep you in the dark for National Security reasons.
When Americans can see through the lies and the evil and begin to live consciously
only then will they see that National Security means :
-- protection of the obscenely wealthy --

In an aware society these people would stand out as obviously as does
Darth Vader in Star Wars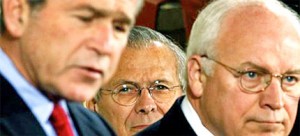 What do we do?
How do we fight the evil genie,
this goliath of illusion, deception and death?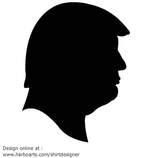 Violent revolution and/or protests (in my mind) are not the answer. Riots are exactly what Club Elite expects. They are training the National Guard to suppress domestic disputes (Jade Helm), establishing detention centers and militarizing an increasingly (Gestapo-like) police force. They will crush any significant protests.

Will Trump drain the swamp as he originally pledged? Initially, I was very hopeful about this man. He questioned the way the Trade Towers came down on 9/11, he got us out of TTP and pledged to review NAFTA, he put in place a hiring freeze, talked about term limits, invited Robert Kennedy Jr to look into vaccine safety and he called Mainstream Media scum.

"Pinch me" I exclaimed "I must be dreaming". It turns out I was. Under an unrelenting full court press from MSM based on a manufactured Russian hacking story -- Trump finally caved. He did a complete 180, now he is like every puppet that preceded him: a presidential minion for the rich and the powerful.
The only battlefield left is between your ears and in your hearts. You see the real battle is not us against them.
It is us a
gainst us.

We all must look in the mirror. We all must claim responsibility for this world. We have enabled this horse-shit and if we are to win this battle we must shift the focus from them to us.
We have enabled a sickness that has consumed every politician and now this virus is threatening to consume all of humanity. What will it be?
1. Climate Change
2. Economic Collapse
3. War or something else
Do not -- let me repeat -- do NOT expect that media will ever be sending you messages of truth that unmasks the evil hands that feed them. What does Paul Craig Roberts call them -- presstitutes? Balance what you hear from these media whores. They are paid to cover things up by Club Elite. Seek out alternative viewpoints and voices that receive no corporate funds. Be wary of large non profits and charitable foundations. Often they are fronts for organizations and people promoting their own agenda with funds derived from predatory capitalists at the expense of others.
Case in point - PBS. Often is called the Petroleum Broadcasting system. Chevron was the primary sponsor of the News Hour program for years. David Koch sits on the board of national public broadcaster WGBH. Look at some of the corporate funders of PBS:
Exxon Mobil
Liberty Mutual
Suburu
Canon Inc.
Chevron
Bank of America Corp.
Intel
Monsanto
Toyota
Merrill Lynch
General Motors Corporation
Burlington Northern Santa Fe Railroad
GlaxoSmithKline
BP
Merck
Pfizer Inc
Siemens AG
Dow Chemical Company
McDonald's
So...the winners of what may well be the Final Battle, will be aware, attentive, critical thinkers who have looked in the mirror and decided to take responsibility for who they are and who they want to be, and who have begun to live consciously.

Going on blindly destroying lives and ecosystems is anathema to an evolved humanity.
​
How do we break free? How do we reclaim control of ourselves?
---
Step 1. Be Aware

It is impossible to undo awareness. Every year more people awaken, eventually critcal mass will be achieved. An evolution of thought is already occurring, a Global Consciousness has been going on for awhile, if adopted, "right side up", will return to this world. Openness not secrecy, life not death, truth not fraud, kindness not torture, freedom not suppression, love not fear and environmental stewardship not destruction will become the human condition.


Step 2. Pay Attention


Step 3. Think Critically
Real change begins with you and it does not cost a dime nor a victim.
It is a Thought Revolution that requires nothing more than awareness and choice.

Claim some responsibility for a world that you have enabled.
Apply reason, fact and logic to your belief system -- think critically.
Challenge everything and consider alternative viewpoints.
Form your own beliefs and opinions
-- based on verifiable evidence from multiple sources (NOT just MSM) --



In my judgement government now controls the public's perceptions, opinions and beliefs. They have used the sponsoring belief that "our government could never be so evil" as to actually engage in evil activities. This disinformation program has stood the world upside down.

WMD's and Iraq, Guantanamo, torture and rendition, war on terror, the Patriot Act, NDAA, Monsanto Protection Act, Banker Bailouts, fracking and Homeland Security, a Gestapo police force, the loss of our freedoms and the destruction of the Constitution are just a few examples. Our history is rife with documented examples of the US ability to be cruel and brutal from slavery to Agent Orange in Viet Nam to depleted Uranium in Iraq.

Thousands of firefighters, architects, engineers, scientists, scholars, doctors and military officers from hundreds of organizations have also been silenced as have thousands more from alternative news media sources and professors on our college campuses who dare to speak truth. All those who have questions about 9/11 or terrorism or Homeland Security or draconian laws are silenced by an Iron Curtain of silence manufactured by zionist forces and the extreme elite who are now running this country.

The glare of truth is just too bright for most Americans to look at -- let alone see. It does not matter how gripping the words, how graphic the pictures or how acrid the smells, they refuse to question this fundamental awareness that their country is capable of such evil.

This willful blindness and apathy has led to an Orwellion America where: "War is peace, freedom is slavery and ignorance is strength." Deaf ears, blind eyes and a cold heart now characterize much of western humanity. It seems much of America would prefer to deal with the consequences of doing nothing versus paying attention and thinking critcally.
---
It often feels like we are screaming truth to deaf zombies huddled in fear, convinced that the moisture they feel on their back is rain -- not urine. How does one attempt to change a culture so bent on its own death and imprisonment?

Listen to the truths of Robert and Cynthia and other alternative thinkers like Ron Paul, Dennis Kucinich, Ellen Brown, Chris Hedges, Sharyl Attkinson, Dr Paul Craig Roberts, Sibel Edmunds, Amy Martin, John Pilger, James Corbett etc. They all dare to lift up the rocks and shine the light where it has never been. IMO #Unrig maybe our last hope for stopping a crime syndicate that is determined to spin gold out of human misery.
Step 4. Live Consciously
They maybe our last chance
​