An upside down flag signifies a country in distress. If there ever was a time for that it is now. In my estimation, if we do not act soon and decisively, the forces of evil will totally consume the heart and soul of America. It could well be too late. The soft-coup is almost complete. It was brilliantly done: not only did we walk into the cell willingly, we have now closed the cell door
and ​are reaching through the bars to turn the key.

Disinformation and cognitive dissonance have given birth to a new America -- one that is firmly entrenched in secrecy, fear, threat, predatory practices, wanton greed, oppression, off-the-charts income disparity, psychopathy, fascism and death.

WHY?
​
Because Americans have chosen to live in denial.​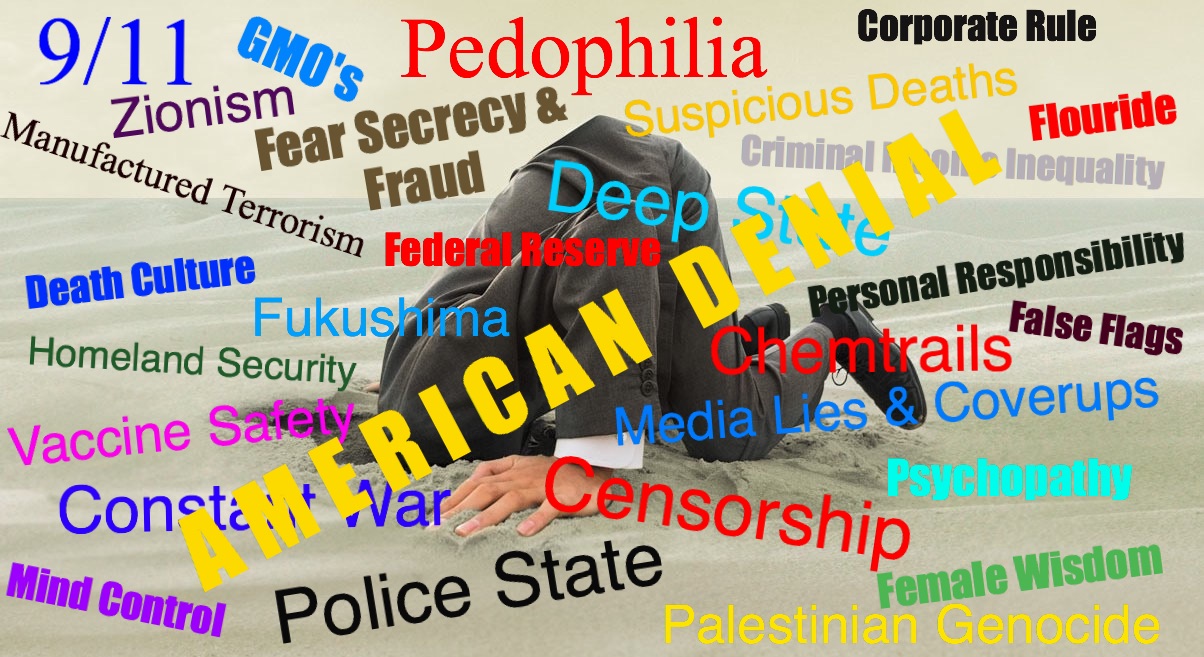 IMO (in my opinion) America has become a pawn for Israel's Defense Ministry. Our soldiers die and our country has become bankrupt fighting wars in the Middle East that coincidently have neutralized most of Israel's enemies. While committing genocide in Palestine, Israel is the recipient of 1/3 of all of our foreign aide. We allow Israel to develop nuclear weapons while we threaten Iran with war for doing the same thing. AIPAC requires our Congress to pledge allegiance to Israel and even helps write US legislation.
One such law is
The Israel Anti-Boycott Act which was introduced by Democratic Sen. Benjamin Cardin on March 23rd and was drafted with the help of AIPAC. I
t makes it illegal to protest Israeli actions or boycott Jewish products.
They, along with the Jewish Defense League (JDL), have violated the Free Speech rights of several speakers and audience members by canceling venues of those who were expected to speak critically of Israel. I wonder
how Bernie Sanders weighs in on these issues?
The Elite along with these Zionist forces now control our government, our military, our media, our university's, our banks and through corporate media are engineering your perceptions in an attempt to control your mind and thus your opinion of what is really happening.
Do you think most Americans want constant war, a police state, media deceptions, censorship, website blacklisting, economic struggle and the rape of the world's occupants and Mother Nature by millionaires, billionaires, trillionaires and a government that works for them? Yet here we are.
I begin this site with a promotional video I did for the #Unrig initiative. Not because I believe that our elected officials will suddenly find morality and integrity. God no! I feel most of these guys and gals are complete scumbags who sold their souls, along with their hearts, and their character to the dark side -- years ago.
Congress is gangrenously corrupt. A recent example is
HR 3364
, a saber rattling sanctions bill. It was introduced on July 24th and passed by the House on the 25th in virtual secrecy by a vote of 419-3 with no dialogue -- no debate -- no press coverage The Senate followed suit on July 27th, again with no discussion and no debate and no press with a vote of 98 -2. It was signed into law on Aug 2 by Trump. Patriot Act anyone? Except for Bernie Sanders, o
ur entire Vermont delegation
voted for these dangerous sanctions. IMO Bernie plays ball when he has to like he did at the DNC -- but he knows what is going on. He knows the Russian hacking thing is bullshit manufactured by corporate media and is one of only two to say "no" to this bill and sanctions which move us closer to conflict with Russia. I have to give him his due on this one.
Vaxxed
is a recent documentary that depicts the coverup and lies that the CDC took to protect the revenue stream of Merck -- at the expense of millions of children. It is well done and is now available on Amazon Prime. As alarming as you will find this film to be -- realize that it is typical behavior of every regulatory agency and just about every Congressional person in Washington. Someone famous once said:
"To learn who rules over you, simply find out who you are not allowed to
criticize
".
Hopefully before our species becomes extinct, the unwashed masses will realize that government is entirely about protecting the elite, their businesses and their elected officials while giving the public the impression that it is about them. Chris Hedges called it illusion in his book The Empire of Illusion. IMO it is all theater being orchestrated by the Ministry of Propaganda -- Mainstream Media.
I did this promotional video because the words of
Robert David Ste
ele
, deeply resonate with me. Listen to him yourself. My YouTube Channel
deceptionsUSA
has most of his recent interviews. I also did this promotion because Cynthia McKinney, a former SIX term Congresswoman from Georgia, reeks of integrity. She has been my hero for years. Her words, her actions, her courage and her character are an example of how it should be -- not how it is. Watch the promotion above for background info on both of these people and find out more about this initiative by going to
#Unrig.
I doubt this initiative will truly change things as reality is just too frightening for most - denial is far easier. IMO we are dealing with a criminal cabal that will throw a horse head in your bed or "suicide" you if necessary. I believe when we ignored the truth of 9/11 and Palestinian genocide we gave rise to a New America and a New World Order, a crime syndicate that feeds on our ignorance and fear. Robert David Steele and Cynthia McKinney speak directly to these issues. So, although I am doubtful of real change, I respect these two individuals. I am doing this promotion for them and you never know. Perhaps some of these amoral gasbags (otherwise known as our elected officials) will actually grow a pair and stand for values other than money.
Further, perhaps some of you consumptive zombies out there, especially the ones that profess to be learned progressives, will wakeup and seek out alternative points of view. This does NOT mean PBS and NPR.
Many call PBS the Petroleum Broadcasting Service. Until recently The News Hour was sponsored by Chevron.
According to Jane Mayer of the New Yorker,
David Koch has donated upwards of $23 million to public television.
You are being played and manipulated by the likes of George Soros, a billionaire hedge-fund manager who's real name is George Swartz, a jew from Hungary. He, along with media, Club Elite, the woman's movement and MoveOn.org, have manipulated many of you into believing that the so-called progressives like Hillary and even Bernie are not chosen players.
They have been anointed, been given the nod, to keep you bound and emerged in a corrupt 2 party system that is being run by some of the nastiest people on the planet. If you think MSM (which also includes PBS and NPR) is giving you an objective view of reality you are a fool. Check out any of the alternative sites that I have referenced herein and study the content - not the glitz not the hype. Be brave not fearful and then decide for yourself what your truth is.
If we continue blinking as we did with 9/11 or are doing now in Palestine -- the consequences will not just be something we read about. They will affect how we earn a living, feed our families, buy our homes, worship our Gods and live freely or if we live at all. You can no longer hide or pretend you do not know. Right now the USA is the world's primary purveyor of death, suffering and pedophilia. YES PEDOPHILIA.
This year
hang your flag upside down as our country is definitely in distress.We are guilty of the most heinous crimes imaginable and all can be eliminated so easily. #Unrig is safe, it is peaceful and it is dirt simple.
For each Congressional district (Vermont is statewide district and our rep is Peter Welch) form a local coalition composed of a religious leader, a Palestinian, a person of color, a Libertarian and a member of the press. Make an appointment to see Welch and have him do two things: execute the Integrity Pledge and vote in the Elections Reform Act of 2017 which will be introduced in September.
Read Cynthia McKinney's Forward
to this initiative.
Mission Statement

"We are stewards of this planet and its people.
We believe that awareness, attention, critical thinking,
and conscious living are the keys to breaking free
of the chains that bind us.
.
-- The Reluctant Activist, 2015 --​
​
​If you really look, pay attention and think critically the evidence will become overwhelming and undeniable.
After awhile you will have to leave your imaginary bubble along with
​ the fake politicians who claim to represent you and the fake news outlets that profess to inform you.
"Oh my God" you will exclaim as you realize that you have been duped -- it has been theater all along.
Fair Use Statement
This site may contain copyrighted material, the use of which has not always been specifically authorized by the copyright owner. We are making such material available in an effort to advance the understanding of environmental, political, human rights, economic, democratic, scientific, and social justice issues, etc. We believe this constitutes a 'fair use' of any such copyrighted material as provided for in section 107 of the US Copyright Law.
​
In accordance with Title 17 U.S.C. Section 107, the material on this site is distributed without profit for informational, research and educational purposes. For more information go to:
http://www.law.cornell.edu/uscode/17/107.shtml
​
If you wish to use copyrighted material from this site for purposes of your own that go beyond 'fair use', you must obtain permission from the copyright owner if copyright applies. Conversely, my own material is open source.
Taken from
Project Censored's
home page.

​AWARENESS CRITICAL THINKING FREE SPEECH

NETWORKED FAT CATS STATUS QUO EVIL EMPIRES

PRESIDENTIAL LIARS FASCISM PROJECT CENSORED DEBT

DISASTER CAPITALISM SHOCK DOCTRINE FALSE FLAG & BLACK OPS

BANKING FRAUD MONSANTO

FRACKING and DICK CHENEY

CORPORATE MEDIA WILLFUL BLINDNESS

FREE SPEECH TERRORISM POLICE STATE

DEAD WHISTLE BLOWERS CHEMTRAILS HAARP