Chapter Three
- The Minions -
Worker bees for Club Elite


Do some of you still need convincing that 99% of government works for Club Elite? How many of you are aware (outside of the Internet and alternative news sources) that Club Elite allows for almost zero discussion of 9/11, US terrorism statistics, manufactured terrorist incidents and threat levels, Craft International's presense at the Boston Marathon, the Trans-Pacific Partnership Agreement, Global Warming, Climate Change, Drone Attacks, Black Ops and the weaponization of space? How many of you know that John Kerry, our current Secretary of State,
was the largest war profiteer in 2006
, or that
Cheney's Halliburton made 39.5 billion on the Iraq war
, or that Rumsfeld
made $millions on Tamiflu
during the false flu pandemc or
pushed Aspartame thru the FDA
or, or, or?
Remember when America set the moral standard for the world? Now quite the opposite is true. We have become the country that sets records for the number of lives and liberties that we destroy.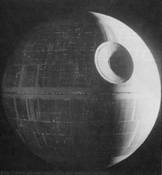 The USA has become an American death star which has or has had military engagements in Vietnam, Kuwait, Iraq, Afghanistan, Pakistan, Libya, Yemen, Somalia, Sudan, Syria, Ukraine, Iran and now back again in Iraq with ISIS. We are making enemies faster than we can kill them.

Agent Orange in Vietnam and now depleted uranium bombs in Iraq have deformed thousands of children. Drone attacks with no accountability continue to occur. Corporate corruption has never been more blatant, nor its immunity from prosecution more obvious. Meanwhile, whistleblowers have never faced more aggressive prosecution.

---
Will the real terrorist country please stand up?

The world has to make a radical shift, and I mean radical, if humanity is to survive. In my estimation, we need a complete makeover, a whole new paradigm, a completely new way of thinking. All our elected officials, or at least 99% of them, are part of this American death star, the status quo -- the old model -- the old way of thinking -- constant growth, consumption, waste, conflict, fear, media deception, cover up, death, corruption, constant conflict and constant lies.

Your elected official, be he/she a Democrat or a Republican is not the 1% exception, more likely he/she is the root cause of the problem. Almost without exception, they are frauds. I can prove it in so many ways, but what follows are two topics that should illustrate my point: Free Speech and Protection.

Do you believe in Term Limits? Are you willing to step down?

What bills did you introduce? What committees do you chair? WHO are your major donors?

What is ALEC (American Legislative Exchange Council)?
How do you justify regime changes that we were told came about to protect and promote democracy and freedom but really occured to protect the interests of big money, like, Guatemala in 1954, or Brazil in 1964, or Chile in 1970, or Turkey in 1980, or attempts in Nicaragua from 1981 -1990, or Venezuela in 2002, or Iran from 2005 to the present, to name but a few.
Why do major questions remain unanswered related to the assassination of JFK and the Warren Commission?

Why do major questions remain unanswered related to the assassinations of Malcolm X, Martin Luther King and Bobby Kennedy?

Why do major questions remain unanswered related to 9/11 and the 9/11 Commission?
Has this country ever knowingly killed its own citizens? What were the reasons?

What is a false flag activity and how many can you name?
Patriot Act - How did you vote?

Iraq - why did we invade and what was your vote?

Do we owe Iraqi citizens anything for destroying their country and deforming so many of their children with depleted uranium bombs?

Do you think Congress is culpable in the wrongful deaths of thousands of innocent civilians?
What facts do you have that Bin Laden was actually killed as we were told?

Do you think it is a coincidence that Seal Team Six died in a helicopter accident?
Why do you think Opium production under former Taliban rule in Afghanistan was almost zero and now under the US it has NEVER been higher?

Why should we care about the Taliban in Iraq or Afghanistan or ISIS (a USA creation)? Do you think they are a serious threat to US citizens in this country and what facts do you have to support that?
There is a ton of evidence to support the belief that terrorism is the Military Industrial Complex's answer to the end of the cold war. What facts do you have to refute this claim?

How many US citizens die from terrorist attacks and how does that relate to Homeland Security expenditures?
Are the deaths of Whistleblowers related to 9/11, BP Oil Spill, Phone Hacking and World Bankers just a coincidence?
NDAA - How did you vote?
Why are all questions related to Craft International's (a private security firm) presense at the Boston Marathon silenced?

There are many facts that point to terrorist attacks being fabricated. What facts do you have t0 disprove this?
Did US supported rebels in Syria use Nerve Gas against the population?

Does the US support Neo-Nazis in the Ukraine?

Why was the US only one of three countries to vote no to a UN resolution that forbade Nazi promotion?

Monsanto Protection Act - What was your vote?

GMA (Grocers Manufacturing Association) are appealing court ruling on Vermont Labeling Law. Why do you think our food suppliers are objecting to the public's right to know what is in their food?
What has Iran actually done to warrant sanctions? Isn't it their resource wealth (Oil/Natural Gas reserves) that we are really after?

If the USA is so adamant about nuclear proliferation, why have they never said anything about Israel?

Why did the US oppose the initiative proposed by Russia and China not to weaponize space?
Are secret black ops and military R &D projects being funded with illegal funds?
Is it true that a secret program to weaponize space funded from dubious sources is already under way?

Trans-Pacific Partnership (TPP) - What is it? Who benefits? What is your position?

How come several cartels in banking and oil never get prosecuted by RICCO laws (racketeering laws)?

Why do mega-mergers continue to occur in violation of Sherman Antirust laws?

Why is it necessary to award 20-year-long patents to drug companies while consumers' prescription costs escalate dramatically?

What is evergreening?

How come there are NO truth in broadcasting laws in this country?

If you were the public, listening to your answers, would you vote for you?
PROTECTION FOR WHOM?
It is for large corporate entities and their interest in more profit, not the people. Like politics, the game is to protect the corporations, while giving the public the illusion that they are being protected. What follows are just a few of the more obvious examples - there are hundreds more. The FDA has killed THOUSANDS of uninformed Americans and more continue to die as Club Elite and their minions in government, media and Congress continue these horrific deceptions.


Did I even mention protection from the police? They have become a tax payer funded, Gestapo-like, private security force for the rich.

---
You continue to believe your particular elected official is one of the good ones. WAKE UP! There are virtually no good ones. Congress is gangrenous. They are part of a system of deception and illusion that absolutely works for them, but not 99.9% of the voters. Most of Congress are now millionaires. They know the game very well.

These guys and gals are huge liars. They bow to their corporate masters while giving the little people the illusion that they are in Washington fighting for them and their rights. Do you think they will ever get rid of themselves by investigating themselves? They pay homage to their money masters and lip service to you.

With the help of media, they have gotten away with this deception for years. The Internet, however, is a game changer. Corporate Media is being exposed along with all of the politicians who are part of this grand deception. Eventually, the people will catch on. A new Global Consciousness is coming and when it does the real criminals will be identified and prosecuted for what they are. Stay tuned - a great unraveling is coming.